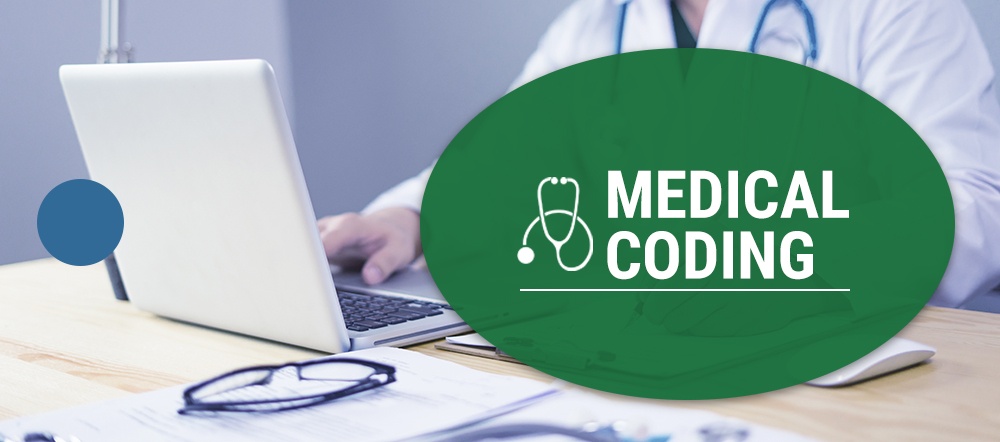 TechSkills Offers Advanced Medical Coding Training in Chennai
Your career as a Medical Coder can be exciting and financially rewarding, and you can find great opportunities all over the world! At TechSkills, we provide one of the best Medical Coding Training in Chennai that will prepare you to pursue exciting opportunities with confidence! Our Medical Coding Training Center in Chennai prepares students with the most up-to-date information on how to properly perform medical coding, allowing them to land high-paying jobs in the field, or even start their own medical coding businesses! Interested? Contact us now!
Medical Coding Course Curriculum
The Medical Coding training course curriculum is designed to be completed within 8 weeks. Each training module comprises of self-paced study materials, case studies and tutorials along with hands-on sessions which helps our students to learn medical terminology, anatomy, fundamentals of anatomy & physiology and disease processes. In addition to theoretical knowledge, learning how to recognize abnormalities in X-rays and CT scans is also given equal importance. A student can choose any schedule that suits him/her best - daytime classes or evening classes; a student can choose to complete his/her medical coding certification online or even get trained at our modern day campus located at Anna Nagar West (Chennai). The Medical Coding course has already helped many students find their career through its 100% job guarantee program..
What Is Medical Coding?
Medical coding involves transcribing patient medical data into codes for insurance purposes. If you want to learn how to code and work with healthcare, training is available online from TechSkills; there are even a variety of specialized paths if you want to specialize in a specific area like billing or auditing. There are multiple educational routes you can take, but TechSkills specializes in medical coding careers. Its classroom courses are offered at locations across Chennai (India), and all of its courses are accredited by NIOS, GOA-Medical Education Directorate, Ministry of Health & Family Welfare (MHFW). The medical coding training program begins with an information session before moving on to course materials and exams that cover body systems, anatomy, diseases and disorders.
Program Outline
The Medical coding training program offered by TechSkills is designed to develop a professional level skill set. The course highlights areas such as medical terminology, anatomy and physiology, ICD-10-CM, HIPAA guidelines etc. The module for computer skills helps you gain an exposure to various softwares and systems like EHRs (Electronic Health Records), Practice Management Systems etc. On successful completion of all these modules, students are awarded a Certificate of Achievement from TechSkills at their Medical Coding training center in Chennai. After that our students become familiar with ICD-10-CM which is one of the most recent codes introduced by CMS.
Medical Billing & Insurance Claims
Medical coding professionals are well-versed with insurance claim systems. Most medical practices or clinics use a common software program to help them submit claims for their services. The software program has detailed fields and sometimes includes built-in instructions that tell you how to describe specific procedures. Medical coding training center in chennai will give you a better understanding of these guidelines and help improve your ability to accurately code various medical procedures, which helps ensure correct payment. If a mistake is made, it's up to your medical practice or clinic to contact their insurance company and ask for an adjustment. But it's always important to get it right on first attempt because there could be penalties if your appeal is denied.
Anatomy and Physiology
First, you'll need to figure out what area of medicine you want to work in. Some are more financially lucrative than others (surgery vs. pediatrics) but most are still quite competitive. It helps if you have a medical background or interest since it can be tough to get your foot in the door otherwise. Many hospitals require a minimum of two years' experience and there are usually at least a few applicants for every position so even if you get accepted for an interview, it's unlikely that you'll be given an offer on your first try.
Medical Terminology
Medical coding and medical terminology go hand-in-hand, so any good medical coding course should include a strong emphasis on medical terminology. Medical coder training will cover how to use healthcare's unique language and why it's important to do so; after all, if you can't understand your patients or their conditions, you won't be able to code for them accurately. Medical coders aren't expected to know everything about medicine or be experts in anatomy—but they are responsible for being accurate when it comes to interpreting data about those subjects. Many of today's most successful coders started out as nurses or med students who already had a solid foundation of general knowledge from which they could draw.
Health Information Management System
Healthcare is one of most prosperous industries and India has a lot to do with it. The country is rich with qualified medical professionals; however, they're unable to effectively manage health care data because of lack of Information Technology (IT) infrastructure. Enter Medical Coding training centers; these institutions are providing quality education on Health Information Management System (HIMS). More often than not, students enroll for pre-clinical courses like anatomy, pathology, etc. However, post their graduation from HIMS schools, most find themselves unemployed or underpaid because of a lack of professional experience. This can be remedied by opting for an online medical coding training course from reputed institutes like TechSkills School.
Roles and Responsibilities of a medical coder
Working as a medical coder means you will have lots of responsibilities. The primary duty is to provide quality services to doctors and hospitals by interpreting physician diagnoses, treatment data, patient age, and length of stay into codes that can be submitted for reimbursement. In other words, medical coders will be given an exam that includes a set of diagnosis codes; from those possible answers they must choose which diagnosis most accurately describes the patient's situation based on their training and experience. This information helps a hospital prepare for potential reimbursements from insurance companies. A medical coder will also check for errors within these forms (this is called compliance review) before submitting them.
Skill Set required for a medical coder
In order to succeed as a medical coder, you need to have knowledge of anatomy and medical terminology. You also need to be familiar with hospital procedures and general office policies. Entry-level coders should have at least a high school diploma or equivalent. Some positions require additional training or education. Those that work for large hospitals will probably spend some time shadowing a more experienced coder until they are comfortable with their responsibilities. A flexible schedule is also important for many coders; it's not uncommon for them to travel between different facilities as needed during their shift. The ability to communicate effectively is essential; you'll often provide consultations for doctors about patients' conditions and sometimes answer questions from other staff members about diagnoses and treatments.
I hope you enjoy reading this blog post.